PODCAST
It's Not All Dad
The new podcast for parents and fans of Jamie Jewitt, Jake Quickenden & Marcel Somerville, giving listeners exclusives you don't see across their social media! Each week, follow the boys as they navigate the world of parenthood, share their trials and tribulations, and give listeners insight into their lives like never before. Expect confessions, advice, special guests, challenges and more from 3 lads who have been promoted to dads.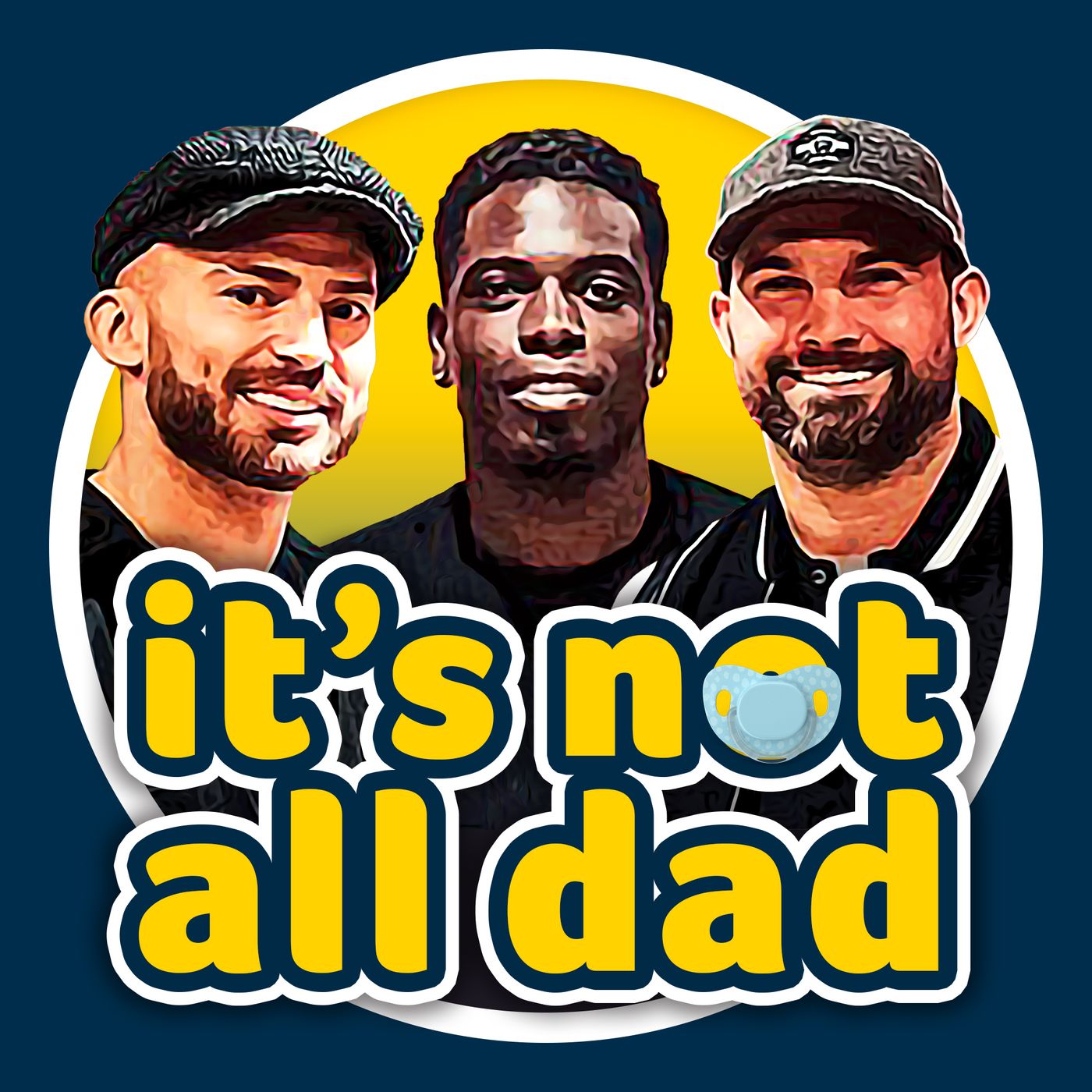 Episodes
You can listen episodes under the area!
This week on It's Not All Dad, the boys are discussing what they have Googled since becoming parents! Marcel, Jake and Jamie are keeping it real and sharing some of the things they've questioned! From how to make your baby poo, babies heads being soft in the middle and even 'why does my baby hate my singing?!'
Also in this episode; breastfeeding and bottle feeding, superhero dad moments in the kebab shop and of course the (very fishy) weekly forfeit... Enjoy the episode!
Follow us for exclusives and to have your say: 
@itsnotalldad 
https://www.instagram.com/itsnotalldad/?hl
=en 
@jamiejewitt_ 
https://www.instagram.com/jamiejewitt_/?hl
=en 
@Jakequickenden14 
https://www.instagram.com/jakequickenden14
/ 
@marcel_rockyb 
https://www.instagram.com/marcel_rockyb
/ 
Produced by youth and parent marketing business Rocket @wearerockethq in collaboration with Jamie Jewitt. Managed by talent agent Natasha Hill.
**This podcast is not intended to replace or recreate official advice. We are here to be completely transparent and honest about our journey as parents and discuss our interpretation of the varying advice that exists across the globe. We each individually make different choices when it comes to our children, and this podcast is a place to be honest and a safe space to discuss parenting. As always, seek advice where you can find it and come to your own conclusions when it comes to your parenting strategy. If you are affected by any of the issues discussed as part of this podcast please seek professional advice from a doctor or the brilliant companies out there. Thank you and we hope you enjoy the podcast!